WeaponX Ignition Components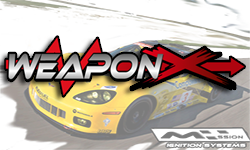 WeaponX Level 1, and Level 2 ignition components offer outstanding performance and value in the competitive automotive market. Mission Ignitions WeaponX Level 1 product lineup outpaces competitors ignition components such as AEM, Bosch, MSD, DynoTech and Accell, while WeaponX EFX Level 2 product lineup is engineered to outperform Motec, Halltech, Fuel Air Spark, and others associated with higher performance ignition components.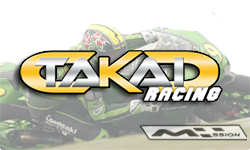 TaKAI Ignition Components (Japanese for high quality)
Mission Ignition Systems TaKAI ignition components use tighter tolerance production to squeeze performance characteristics into compact components for performance powersport products with smaller engine package requirements. TaKAI components out perform all McLaren, Magnetti Marelli, Denso, and Mitsubishi compact coils, and are used in engines which require substantial power output from the ignition system with compact package restraints. TaKAI components are packaged to have greater outputs then our WeaponX Product lineup, and in a smaller package, but at a higher cost.
NeXT Gen Ignition Components
Mission Ignitions NeXT Gen ignition products always use the latest technology, are hand assembled, ultra compact, ultra high output ignition components which use our latest high tolerance components, packaged into a small footprint. NeXGen components undergo extensive testing by qualified personnel before release to the public. Each product is serialized, marked to it's owner, and is setup specifically for customer needs. Sold to the most discerning customers, each custom component is limited to 100 production units a year. **Customer validation and certified installers required. Down payments required on each production piece.